Over the past year the ombré, or dip dye look, has become a massive trend in the fashion industry. For those who might not recognize the name, an ombré is a hairstyle that has a deliberate gradation of colour from root to end. While dip dye styles in the hair industry lean towards darker roots that gradually transition into lighter ends, ombré wall paint tends to inverse this with darker bases that get lighter as they move towards the ceiling. Having these richer tones at the bottom of your wall creates a grounded feeling in the room.
This blue ombré wall creates a peaceful atmosphere in this nursery. Source: the livetteswallpap.com
This year's most popular hairstyle: the ombré. Source: www.punitachhabra.com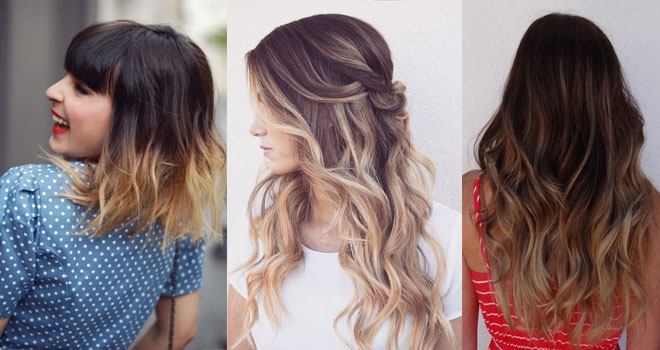 The ombré accent wall has proven to be an elegant way to bring colour into your home. The faded look allows you to introduce bolder colours without overpowering the space.
In need of a vacation? Take a trip to the beach with this ocean-inspired ombré. Source: colourhouse.com
A Quick How To:
1) Choose two colours. A simple option is to pick two shades off of a single paint chip.
2) Using a roller, paint the top 1/3 of your wall in the lighter shade
3) Paint the bottom 1/3 in the darker shade
4) Combine the two shades in a tray and use this to fill in the remaining area
5) Where the different hues meet, use this combined colour on a dry brush to form a nicely blended transition with an "x" brush stroke.
Another option is to create a more linear design. To achieve this gradual transition without blending colours you will need to break the wall down into several horizontal strips. You can either mix the colours yourself or choose a few shades from a paint chip. Depending on the size of your wall you will likely only require one 8 ounce paint sample for each shade. For an in-depth how-to check out Linesacross.com.
---
Hoping to start your year off with a home renovation? To find a qualified tradesperson for your project, sign up for a free account at bidmyreno.com and post your job at no cost. This site works to connect homeowners with skilled contractors and specialists to make sure that your visions come to life.