By: Bidmyreno Admin | Feb 16, 2016
Organization Decorating Interior Design
---
---
Finding storage solutions that fit the size, tone and requirements of a room can be a major challenge. When it comes to shelving and cabinetry, the materials, supports and thickness you choose can have a big impact on the overall design of a room. Making a decision on shelving deals with both utility and aesthetics. For instance, cabinets provide an element of privacy, while open shelving can make a room feel much lighter by not weighing down the space with heavy doors and sidings. If you are looking for a contemporary option, floating shelves might offer exactly what you are looking for. Floating shelves are a style of open shelf that are defined by their concealed supports - making them look as though they simply hover along the wall. The lack of supporting brackets provides a clean, modern aesthetic. They can also be made in a number of different materials to suit any space.
This stainless steal floating shelf gives a clean, contemporary look, while the pops of colour from the dishes add a bit of excitement to the space. Image: decorpad.com
Create a casual atmosphere in your kitchen with open shelving. This option also allows you to showcase some of your favourite kithcen pieces. Image Source:decoist.com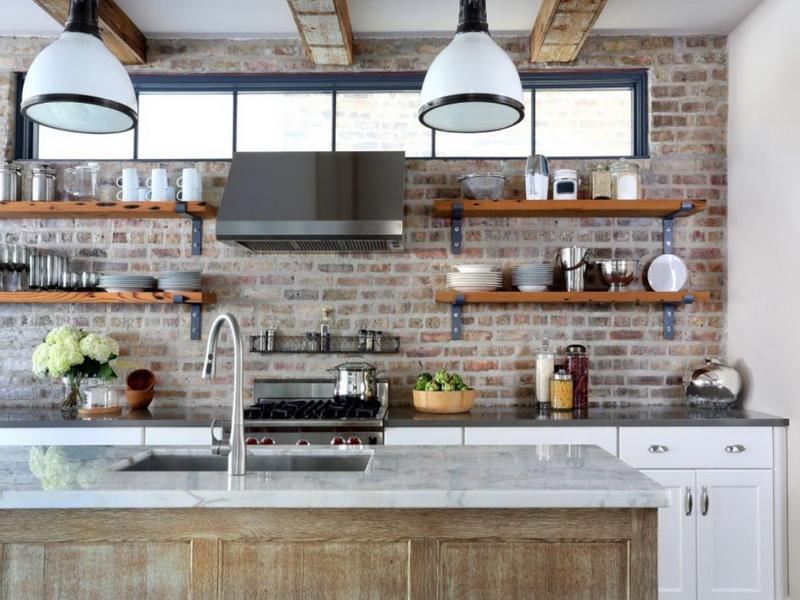 Customizing Open Shelves Make the most of your floating shelves by tailoring them to suit your personal style and needs. Customizing your open shelves can enhance the organization and efficiency of a room by making things easier to find and access. Also, visually these small shifts in your shelving design can add interest to your space and make for a more individual aesthetic. For example, built-in drawers can provide hidden spots for smaller objects. Hooks and fasteners are also great options because they create additional storage space for hanging items.
These marble floating shelves incorporate facecloths and other small items. Image: crafthubs.com
This wooden floating shelf adds a rustic quality to the kitchen while providing texture and extra storage space. Image: HGTV.com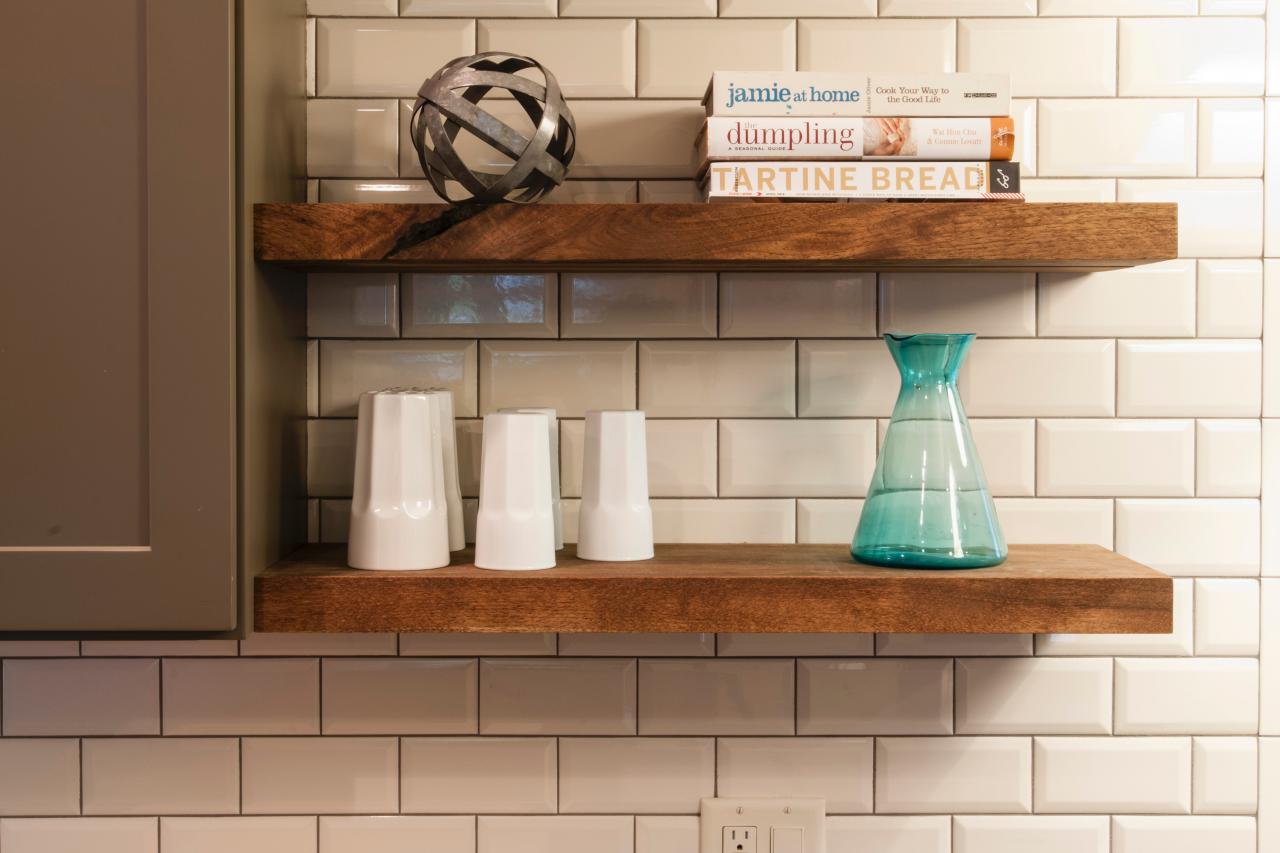 Storage meets art with these LOFT shelves by Fabio Bortolani. The overlapping open boxes create interesting geometric frames – elevating the aesthetic appeal of everyday items. Image: ArchiExpo.com
Where to find floating shelves Stock floating shelves are available at most home improvement and design stores. These shelves typically come in 24", 36" and 48" lengths.
Looking to take on a home renovation? To find a qualified tradesperson for your project, sign up for a free account at http://bidmyreno.com and post your job at no cost. This site works to connect homeowners with skilled contractors and specialists to make sure that your visions come to life.